Shampoo packaging volume sales gather global momentum
Global volume sales of shampoo packaging have seen healthy growth in 2013, rising by 4% to reach 15.6 billion units
Global volume sales of shampoo packaging have seen healthy growth in 2013, rising by 4% to reach 15.6 billion units, according to market researcher Euromonitor.
Flexible packaging is the highest beneficiary of the improvement, with individual sachets offering affordability in India and Indonesia, said Euromonitor. Meanwhile, 'value' HDPE bottle sizes above 250ml are in high demand in Mexico and Russia.
PET bottles are still lower in volume terms than HDPE, but are gaining presence in the more mature regions of western Europe and North America, according to the analyst. Glass bottles came off the worst in the market with a fall of 2%, which was probably due to transportation cost issues, while folding cartons fell by 1%. Most other types of packaging increased in volume sales, with plastic pouches and squeezable plastic tubes at the low end and flexible plastic accounting for both the highest numbers in terms of unit volume and the greatest increase in percentage.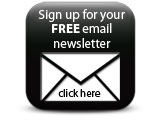 www.euromonitor.com
Companies