Shana King returns to Anisa International as beauty director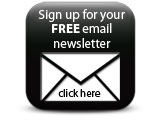 Global cosmetic brush design and manufacturing company Anisa International Inc has announced that Shana King has rejoined the company as beauty director. In her new role, King will leverage her extensive product development knowledge and beauty education expertise to further support and grow the company's private label business.

King was executive director of sales and marketing at Anisa from 2005 to 2009 and co-founded the aDesign Brushes retail line. Most recently, she was vp of business development with Glamcor Professional, a supplier of equipment and accessories for make-up professionals, where she designed, implemented and launched innovative products, spearheaded sales initiatives and served as company spokesperson.

"We are thrilled to welcome Shana back to the company," said Anisa Telwar, president of Anisa International. "Her passion for beauty education and knowledge of product development and marketing are unmatched in the industry and are key to our strategy to expand valuable services to our private label clients."

As beauty director King's will focus on product development as it relates to research and development of materials and functionality. She will also create and manage initiatives in marketplace education, industry engagement and general client marketing support. Her education duties include engaging everyday women with expert beauty techniques via YouTube, the Shana King Beauty Expert Facebook page and other multimedia platforms.

"Anisa International has long been known as an innovator in the industry, and I appreciate the opportunity to add my expertise to an already solid foundation," said King.
Featured Companies