Shavekit acquires Close Shave Society as co-founders leave
Dane Straw and Zach Hanauer admit they have "taken things as far as we could" on their decision to leave the business
Shavekit.com, a UK seller of men's razors and blades, has acquired rival company CloseShaveSociety.com.
The co-founders of Close Shave Society, Dane Straw and Zach Hanauer, admitted they had "taken things as far as we could" and are leaving the company to pursue other opportunities.
The terms of the deal were not disclosed, however, Shavekit confirmed that Close Shave's members would be "on-boarded" to its service over the next three months.
Tom Walker, co-founder of Shavekit, said: "The Close Shave Society founders have done a fantastic job, with some highly engaged and loyal subscribers.
"We plan to continue to keep them as happy as they have been and deliver the same great shaving experience as the rest of our Shavekit members."
Meanwhile, Straw and Hanauer added: "We've built a great community and enjoyed the ride the past four years.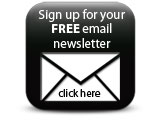 "Shavekit offers a great service and range of products, which will no doubt keep our customers very satisfied as they join an already happy and growing customer base."