Shiseido among 2014 World's Most Ethical Companies
Kao Corporation, Colgate-Palmolive, Henkel and Natural Cosmeticos also made the list
Shiseido has made the list of the 2014 World's Most Ethical Companies for the third consecutive year. The designation, awarded by US based think tank Ethisphere Institute, is based on research conducted in five categories: concept of corporate ethics and legal compliance; activity contents as a corporate citizen; evaluation by society, top management leadership, communication with stakeholders; establishment of corporate ethics; and corporate governance system.
Shiseido said that its consecutive awards indicate society's evaluation for its initiatives toward "becoming a global player representing Asia with its origins in Japan". It added that it "will not only promote management with even more transparency, but also contribute to society through various corporate activities".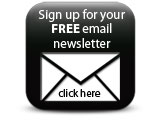 In addition to Shiseido, L'Oréal was recognised for its ethical initiatives in the Health and Beauty category, while Kao Corporation, Colgate-Palmolive, Henkel and Natural Cosmeticos received the honour in the Consumer Products category.
Companies