Shiseido appoints NARS' Louis Desazars
Desazars will also become President and CEO of BPI
Shiseido has appointed Louis Desazars - formerly President and CEO of NARS – as President and CEO of its European Region (Europe, Africa and Middle East) from 1 September.
Desazars has also been appointed as President and CEO of BPI, the designer fragrance company of Shiseido Group.
In his new role covering the European region, Desazars will focus on achieving brand growth in Shiseido's prestige franchises as well as developing new markets in Africa and the Middle East. In his role for BPI, Desazars will oversee global strategy of the designer fragrance portfolio.
Masahiko Uotani, President & CEO of Shiseido Co, said: "Since becoming President and CEO of NARS in 2008, Louis has grown the business to be one of the leading global brands in the prestige makeup cosmetics category. Louis is a visionary leader with the ability to build and expand a business to a higher level, to guide and develop his colleagues and teammates, and to deliver superior sales and profits. Given Louis' exceptional track record, I am completely confident that he will bring strong leadership and guidance to our European operations and BPI business."
Desazars will be succeeded at NARS by Barbara Calcagni, Senior VP, Global Marketing, who will take on the role of President of the brand.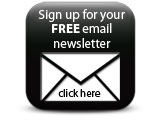 Desazars added: "I am excited to take on these new roles and help develop and execute Shiseido's strategic roadmap for the European region and build BPI's global designer fragrance business. The past seven years have been an extraordinary experience. It's been an honour working with a creative visionary such as François Nars as well as the incredibly passionate and talented NARS team. The brand's continued success is a testament to their dedication, hard work and audacious spirit that drives innovation in every aspect of the business. I am so proud to have been part of this chapter in NARS' history and confident that the brand will have a bright future under Barbara's leadership."
Companies