Shiseido boosts Turkish presence through joint venture
Further consolidates plan to be a 'global player' by 2017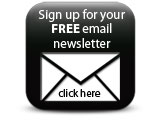 Shiseido Co. Ltd has established a joint venture with Turkish cosmetics distributor Vesco Kosmetik Ürünleri Paz ve Tic. Ltd. Sti. The new company, Shiseido Kozmetik Anonim Sirketi, will begin operations in January 2012. Shiseido will possess a majority stake and the company will become a consolidated subsidiary of Shiseido.

The venture forms part of Shiseido's aim to become a "global player representing Asia with its origins in Japan" by 2017. Recently, the company has established wholly owned sales companies in Russia, Vietnam and Switzerland, and launched a joint sales company in Greece.

Shiseido entered the Turkish market in 1998 through Vesco and its sales network in the country comprises approximately 170 stores. Demand for cosmetics, particularly prestige cosmetics, is growing in the region, boosted by the population's unusually young average age combined with rising income.
Companies