Shiseido completes Serge Lutens perfumes acquisition
Lutens will continue to work alongside Shiseido building on historical relationship
Japanese cosmetics powerhouse Shiseido has completed the takeover of Serge Lutens' trademark rights, the intention of which was first publicised in March 2015.
Shiseido reconfirmed in a release that Founder Lutens, 73, who formerly worked for Shiseido in the 80s, would continue to direct the luxury fragrance and cosmetics brand, and work alongside the company to retain the brand's spirit and style. Lutens broke out on his own in 2000 when he founded his own brand Perfumes Beauté Serge Lutens, later renamed Serge Lutens.
Shiseido acknowledged that through the acquisition, it hopes to invest more in the brand and open up directly managed boutiques in major cities worldwide. Shiseido noted that in order to continue to promote the Serge Lutens brand in the future it had decided to buy the brand; it hopes to maintain Serge Lutens' brand concept of 'rare and lux'. Full terms of the deal were not disclosed.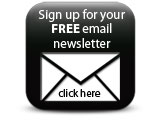 Serge Lutens fragrances retail in approximately 2,000 doors spanning 35 countries.
Companies