Shiseido debuts humanoid robots to counter 'shrinking' Japanese workforce
The Japanese cosmetics company aims to benefit from the 'collaboration' of humans and robots
Humanoid robots are being trialled on the make-up assembly lines at Shiseido's Kakegawa factory.
Shiseido says the pilot scheme is the first of its kind in the global cosmetics industry.
From this month onwards, humanoid robots will work with humans to assemble make-up parts to create finished products. One human will work alongside every two robots.
The idea is that the robots will be able to carry out procedures that are difficult to automate with conventional machines and existing robots.
Meanwhile humans will be used for quality checks, inspecting for minor defects such as scratches.
The company admitted that cosmetics manufacturers are increasingly required to manage high-mix low-volume production to address the 'ever-diversifying' needs of consumers.
Shiseido stated: "Through collaboration of humans and robots, Shiseido safeguards its future by providing against changes in the social environment such as declining workforce, and aims to establish a new form of manufacturing that responds to the market changes more swiftly and flexibly."
It reiterated that growing concerns over a "shrinking workforce" in Japan means that the country "needs to take an immediate action to introduce industrial robots and revise the conventional human-based manufacturing".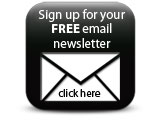 Looking ahead, Shiseido said it aims to develop and evolve the initiative to reduce the workload of on-site workers. It also plans to invest in R&D enabling robots to work on more complex operations via AI technology.
Companies