Shiseido discovers way to prevent nasolabial folds
Findings will be applied to new products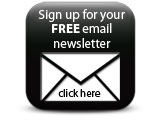 Shiseido has made a breakthrough regarding the formation mechanism of nasolabial folds, more commonly known as 'smile lines' or 'laughter lines'.

Their research has revealed that when subcutaneous fat in the cheek increases, adipocytes become enlarged causing negative free fatty acids to be secreted excessively, resulting in dermal damage. Consequently, the damaged dermis loses its resilience and elasticity and its ability to support the cheeks, which in turn causes the folds to become deeper and longer.

Shiseido has also discovered that Rubus suavissimus Shugan Lee extract derived from its leaves is effective for the prevention and improvement of these folds. This extract will be added to new anti-aging skincare and cosmetics products set to be launched in autumn 2012. Patents have been applied for regarding the current research results in Japan and overseas.

Companies