Shiseido invites consumers to kiss their iPhones
Japanese brand launches first digital experience: #Rougekissme
Shiseido has announced the launch of #Rougekissme – its first ever interactive digital experience. The brand has launched a dedicated website allowing users to create a "virtual kiss".
Visitors to rougerougekissme-shiseido.com will be invited to create a virtual kiss by smooching their phone screens. Users can invite friends to do the same and create "kiss monsters" that match up the virtual kiss to create a cute animation.
The animations can be downloaded as a GIF or image and shared on social media. The innovation aims to engage millennial consumers and was launched in time to celebrate International Kissing Day on 6 July 2016. Its launch also coincides with the introduction of a 16-shade lipstick collection by Shiseido.
Consumers can take part in the campaign from anywhere in the world and are invited to share their animation on social media using the hashtag #Rougekissme.
Ruba Abu-Nimah, Creative Director at Shiseido, said: "By combining our knowledge of the consumer and our key Shiseido colour offering, we have been able to create a fun, engaging and sharable game that connects its users – and they don't even have to be in the same country to take part. We have produced realistic colour-rendering in real time and have added a sense of play for the consumer to enjoy."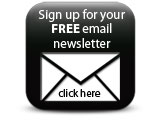 Rouge Rouge kiss me was created by teamLab's group of CGI animators, engineers, programmers and editors. The innovation comes shortly after Shiseido launched a smile-rating app.
Companies