Shiseido joins subscription service market with new personalised skin care system
The new Optune device uses 5 skin care solutions to fit customer's daily needs
Japanese beauty conglomerate Shiseido has introduced a new digital subscription skin care service to personalise customers' skin care routine.
Branded Optune, the product works in conjunction with an iPhone app, which measures consumers' skin condition day to day using an original algorithm, combined with environmental data to measure how it might effect the skin.
The app then gives users a reading on how best to prepare their skin using one of Optune's five skin care solutions.
Using the device, customers can then fill its dedicated machine to dispense the product.
Through the service, the skin care cartridges are monitored and will be delivered to the users before it runs out.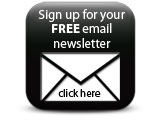 The monthly service costs ¥10,000 - approximately £70 - plus 8% tax and customers can sign up to via shiseido.co.jp.
Companies