Shiseido opens full-scale urban research hub
The company opened its first research facility in 1916
Japanese personal care company Shiseido has opened doors to a new research facility in Japan.
The Shiseido Global Innovation Centre (GIC), will begin full scale operation from April in the Minato Mirai 21 area of Yokohama.
According to Shiseido, the facility will be adopting a flexible and diverse working style combined with state-of-the-art facilities in an effort to inspire researchers' creativity.
It has also dedicated its first and second floors as its public communication areas, which welcomes visitors to interact with researchers.
Meanwhile, its collaboration area on the fourth floor includes a lab for joint research with external institutes and a dedicated space for business negotiations.
Shiseido opened its first Testing Room in 1916 for the purposes of product development.
For the last 103 years, it has worked to expand its global research centres.
Today, its facilities span five countries which work to study beauty habits of customers in each region.
Going forward, the company is working to enhance its research in digital and environmental technologies.
This will accelerate across three categories: improving cosmetics research, proposing unprecedented areas on the cosmetics spectrum and exploring new beauty solutions beyond cosmetics.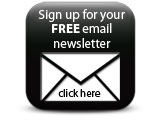 Companies