Shiseido participates in Japan art exhibition with WASO skin care line
The company is offering visitors unique tea blends in the A Forest Where Gods Live Art Exhibition by artist collective teamLab
Shiseido is celebrating the beauty of nature by taking part in the A Forest Where Gods Live Art Exhibition, hosted by Japanese artist collective teamLab, which will showcase its latest skin care collection WASO.
The exhibition is taking place in Japan's Mifuneyama Rakuen park between 19 July – 9 October, and features 14 exhibits based around the concept 'nature becomes art', which combine digital art with the natural environment through projection mapping and other light and sound technology.
One of the exhibits occupies a tea house, where Shiseido is offering visitors a unique tea blend based on five traditional Japanese ingredients – carrot, loquat leaf, tofu, white jelly mushroom and honey – that feature in its WASO skin care line.
Drinking the tea is said to allow consumers to appreciate the ingredients and at the tea house, the act of drinking tea becomes 'art', letting visitors experience the WASO line with all five senses, according to the company.
The collaboration continues Shiseido's tradition of taking inspiration from nature and supporting the arts, with its corporate mission being to "inspire a life of beauty and culture".
In 1919, it opened the Shiseido Gallery; originally founded to support young, up-and-coming artists, it is said to be the oldest art gallery still currently operating in Japan.
TeamLab has hosted the exhibition for the past three years, and the collective will project digital art installations over Mt Mifune, which towers over the Mifuneyama Rakuen park.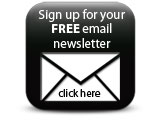 This is the first time Shiseido has supported the event, and the companies hope that the exhibition's fusion of natural beauty and technology will present a "new value that will surprise and excite audiences worldwide".
Companies