Shiseido promotes Za in India
Colour Cosmetics | Retail | Skin Care
Company entering India's high end skin care and make-up segment, reports David Kilburn
Shiseido Co is entering the high end skin care and make-up segment of India's cosmetics market with its brand Za, which it plans to sell through 250 outlets across the country by the end of 2014. India is a key market for Shiseido as it pursues a strategy of growth in overseas markets in an attempt to reduce its reliance on the declining Japanese market.
Za will be managed by a new wholly owned subsidiary, Shiseido India Private Limited in Mumbai, that Shiseido set up last summer. Brand 'Shiseido' and the BPI fragrances will continue to be handled through Baccarose. According to a Shiseido spokesperson, factors like higher disposable incomes, the development of modern urban lifestyles and an increase in consumer awareness are creating a larger demand for international brands in India.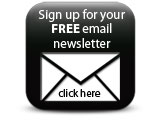 The company has had a presence in India since 2001, when it introduced its Shiseido brand through local distributor Baccarose Perfumes & Beauty Products. The following year, it introduced Issey Miyake and other designer fragrances produced by its French subsidiary Beauté Prestige International (BPI), also via Baccarose.
Companies