Shiseido sells all shares in Shiseido Turkey to Vepa
Company has been aggressively streamlining its business since August 2015
Shiseido is continuing to streamline operations as part of its Vision 2020 strategy by selling all of its shares of Shiseido Kozmetik Anonim Şirketi (Shiseido Turkey), which imports and sells Shiseido products in Turkey, to Istanbul-based joint venture partner company Vepa.
The sale follows the news last August that the Japanese cosmetics player had sold its shareholding in its Greek subsidiary to Folli-Follie and later, in November, that it had terminated sales of its Za products in India while concurrently liquidating its subsidiary in the country.
Vepa will take ownership of Shiseido's 51% stake in Shiseido Turkey (2,346,000 shares), which will become a wholly-owned subsidiary of Vepa after the deal is closed. After the sale, Shiseido Turkey will be renamed Vepa Perakende Kozmetik Anonim Şirketi.
In a release, Shiseido addressed reasons behind the sale, stating: "In order to further enhance the brand under the rapidly changing business environment in Turkey, we recently reached the decision that the best measure is to affiliate with Vepa which has a full knowledge of the local prestige market and retail business."
It added: "The Republic of Turkey is one of the promising markets for Shiseido brand when seen from a long-term perspective and Shiseido will work towards sustainable growth and further strengthening of the brand in Turkey by collaborating system with Vepa that has a strong sales and marketing capability in the prestige market in the Republic of Turkey."
In the fixed year ending December 2014, Shiseido Turkey made a net income loss of 2,399,000 Turkish liras (TL), equivalent to approximately £548,725.57. Meanwhile operating loss totalled 2,778,000 TL, equivalent to roughly £635,643.11.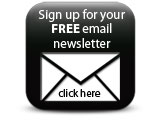 Vepa Dış Ticaret Limited Şirketi's capital is approximately US$8m. From the end of December 2014, the company had consolidated total assets of $72.5m.
Companies