Shiseido sends personal care aid and funds to survivors of Japan earthquake
The beauty company is donating goods to those affected by the 6.7 magnitude quake on the island of Hokkaido
Shiseido has sent personal care products and emergency funds to help survivors of a 6.7 magnitude earthquake that struck the island of Hokkaido in Northern Japan on 6 September.
The company is donating ¥10m and a range of personal care products to help those affected by the devastating quake, which has caused landslides to bury homes and roads to buckle.
This includes 5,000 units each of Fressy Dry Shampoo, Sea Breeze Body Wipes, medicated hand soap, Senka Perfect Essence Silky Moisture skin lotion and Senka Perfect Emulsion Silky Moisture skin emulsion.
Coming to the aid of those in the greatest need, Shiseido is pledging 1,000 skus and 400 skus of each of the above products to the towns of Atsuma and Abira respectively.
In a release, it stated: "Shiseido Company extends its heartfelt sympathy to all affected by the Hokkaido earthquake in Northern Japan which occurred in September 2018. We sincerely hope for the earliest recovery of the region."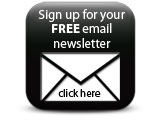 This is the second natural disaster that Shiseido has provided aid for; in July, the company sent products to those affected by Japan's worst flooding disaster in 35 years.
Companies