Shiseido to focus on growing middle class in India
Creates a wholly owned Indian subsidiary and launches masstige brand
Shisiedo has announced the creation of a wholly owned Indian subsidiary, Shiseido India Private Ltd. The new entity, based in Mumbai, forms part of the Japanese beauty giant's strategy to target the growing number of middle class consumers in India, which is projected to increase significantly in the coming years.
The subsidiary will initially focus on the upper masstige bracket, rolling out its Za skin care and colour brand, in April 2014. The line is expected to be available in 250 doors by the end of 2014, increasing to 650 by the end of 2015 and 1,700 doors by 2018. This is a strategic move for Shiseido, which has to date, focused its marketing efforts on India's prestige beauty market. Shiseido believes the masstige market is eight times larger than the prestige market.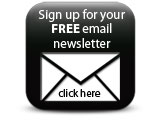 The Shiseido brand launched in India in 2001 and is currently available in 30 high-end department stores in the country. In 2002, it launched its fragrance division, Beauté Prestige International, through distributor Baccarose Perfumes & Beauty Products, rolling out designer brands including Issey Miyake and Jean Paul Gaultier.
Companies