Shu Uemera pops up in Hong Kong with Yaz Bukey range
Pop up appeared in Sun Plaza
Shu Uemura recently hosted a pop-up event showcasing its collection in collaboration with Paris-based accessory and jewellery designer Yaz Bukey at Hong Kong's Sun Plaza.
The event celebrated the collaboration between the Japanese brand and Bukey, which launched in the spring, and was said to have contributed to the "exceptional growth of the brand and department growth", according to a L'Oréal Travel Retail statement.
The concept of the collection is based on four friends that are preparing for a night out. The friends are said to not only share a love for make-up, but also for the same man. As a result, the packaging features speech bubbles making reference to this storyline with products reading: "I love my Shu Shu" and "I want my Shu Shu".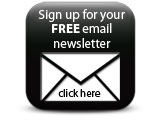 The collection includes: cleansing oils, an eye palette, gel pencil and nail polishes, among others.
Companies