Shu Uemura gets animated with Six Heart Princess collection
Japanese artist Takashi Murakami has teamed up with cosmetics company Shu Uemura to launch a Christmas colour cosmetics collection called Six Heart Princess (6HP), after his polar anime game of the same name.
First introduced at Murakami's solo exhibit held at Chateau de Versailles in 2010, 6HP is an adventure story about a magical princess called Majokko. The packaging for the range features gold with white Christmas trees and anime characters, and the products have black caps and pumps.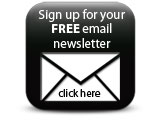 There will be 19 skus in the range in Japan (14 in the US) including: Lip & Cheek Fantasy, Lasting Soft Gel Pencil, Mini Nail Duo, Princess Love in Wing Eyelash, Black Jewel On Wing Premium Eyelash, UV Underbase Tsuya Mousse SPF30 PA++, Heart & Flower by Murakami S Curler, Princess Fantasy Mini Brush Set and Heart-full Pink Parallel Palette. In the US, the range will be available from November onwards.
Companies