Silab and Evonik take gold at in-cosmetics Asia Innovation Zone Awards 2018
Ichimaru Pharcos, INA Trading and Givaudan recognised during new Spotlight On Formulation Awards
A pro-ageing active ingredient inspired by the microbiota of floral nectar and a breakthrough ingredient in natural cleansing are among the winners at 2018's Innovation Zone Awards, held during in-cosmetics Asia.
France-based Silab scooped the gold award in the Best Active Ingredient category for Ecobiotys. Derived from the yeast Metschnikowia reukaufii, which is isolated from Hoya carnosa flowers, the ingredient has been shown to rebalance the microbiota of mature skin to reinforce its immune and mechanical barriers.
Fatima-Zhara Rzin, Regional Sales Manager, APAC at Silab, told Cosmetics Business: "For Silab it [the award] is recognition for our work basing naturals on bio-inspiration and particularly for our innovation with the microbiota.
"For Ecobiotys we have both bio-inspiration and the concept around the 'nectarobiota'. It's a very unique concept, made by Silab, about the nectar of certain flowers – the bio-inspiration is that we choose a specific yeast that protects these flowers and then we use it to protect and regulate our microbiota. Then we also created a scientific modelisation and we proved, using this modelisation, the difference between mature skin and normal skin in terms of the microbiota."
Silver in the Actives category was awarded to IFF-Lucas Meyer's anti-hair greying technology Greyverse, while bronze went to Rahn for Seboclear-MP, which balances the facial skin microbiota to tackle blemishes.
The Best Functional Ingredient was judged to be Rheance Glycolipids by Evonik; these natural sugar-based ingredients enable high-performance cleansing in rinse-off applications, have excellent skin compatibility and are 100% biodegradable.
"This is a fantastic moment not just for myself but the whole team," said Alex Jiang, Technical Manager, China, at Evonik. "We took nearly ten years to complete the R&D for this technology platform, so I think we deserve it!
"With this product we are catching the market trend so closely – nowadays natural and sustainable is becoming more and more popular all over the world and fortunately we have this new technology platform which meets the customer needs as well as the marketer needs. So this is coming at the right time, I think."
Seppic's natural emulsifier for fast, sensorial fluid applications, Fluidifeel Easy, was presented with silver in this category and Dub Estoline, a nature-inspired polymeric ester innovation from Stéarinerie Dubois, won bronze.
The judging panel comprised experts Stacey Fraser from Nature's Blueprint, Muriel Pujos (Coty), Dr Alain Khaiat (ACS), Dee Wilson (UL Prospector) and Caroline Miller (UL Prospector).
An entirely new category at in-cosmetics Asia in 2018 was the Spotlight On Formulation Awards, with categories recognising hydration, sensory enhancers and hair care actives. These were decided by a separate panel including Montria Pornprasit (Milott Laboratories), Dr Malyn Ungsurungsie (S&J International), Kilala Tilaar (Martha Tilaar Group) and Belinda Carli (Institute of Personal Care Science).
The three winning formulations were based on the clock-gene enhancing active ingredient Chrono Chardy by Japan's Ichimaru Pharcos (hydration); Smart Wax 202S from INA Trading (also Japan), a petroleum wax replacement for use in lipsticks, in sensory enhancers; and Darkenyl, a new hair repigmenting active from Givaudan, which saw off the competition in the hair care actives category.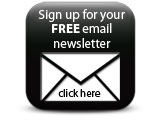 B2B beauty trade event in-cosmetics Asia is currently running in Bangkok, Thailand at the BITEC arena. The awards winners were announced at a ceremony held during the event on 31 October.
Featured Companies