Silab opens new French plant
Facility designed for biotechnologies
Natural active ingredient manufacturer SILAB has opened a production unit dedicated to biotechnologies.
The €5m industrial facility in central France will be reserved for large-scale cell culturing and could be used to develop ingredients such as yeasts or micro-algae. These substances are used as raw materials for the company's purified active ingredients. Commissioned in 2014, the plant is a unique automated tool with the capacity to produce 100 tonnes of biomass each year.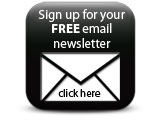 SILAB believes the new plant in Saint-Viance will be capable of producing one tonne of biomass from a single tube of mother cells over the course of one week. Monitored by 100 sensors, the plant promises to ensure traceability and reproducibility.
Featured Companies