Silab releases new data for AD-Resyl
The ingredient was shown to improve skin hydration and skin barrier integrity
Silab has released new results for its AD-Resyl natural active ingredient, the flagship material in its Silab Softcare solutions platform, developed specifically for use in products tackling the signs of atopic dermatitis.
As well as improving skin hydration and skin barrier integrity, the ingredient was shown to inactivate Th2 lymphocytes' inflammatory response.
Neuronal hyperactivity is also limited by inactivation of the pruritus receptor TRPA1.
Additionally, the ingredient was discovered to re-equilibrate cutaneous microbiota by activating innate immune defences and by limiting the adhesion of Staphylococcus aureus on the skin.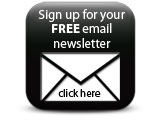 Featured Companies