Silgan Dispensing Systems debuts at Luxe Pack New York
Global packaging company will present the findings of its latest consumer facial skincare research, fragrance products and new online design tool at the 2017 Luxe Pack New York
Silgan Dispensing Systems demonstrates how global consumer insights can help define luxury skincare packaging
Silgan Dispensing Systems, a new acquired division of Silgan Holdings Inc, (Nasdaq: SLGN) formerly WestRock Company's Home, Health and Beauty business will be presenting its latest packaging and dispensing solutions at Luxe Pack New York on May 10-11 at booth C111. This will be the first tradeshow appearance for Silgan Dispensing System's skincare and fragrance teams.
At the show, Silgan Dispensing Systems will officially introduce to the North American market the latest innovations in their product portfolio, Aria Luxe and Lyric, for luxury skincare dispensing and Melodie Touch and Melodie Mystery for fragrance delivery. Silgan Dispensing Systems will showcase the industry-leading research into today's consumer experience of premium facial skincare dispensers which led to the development of Aria Luxe and Lyric, for the skincare luxury market. To create these dispensing solutions, in-depth studies were conducted that explored the ergonomic, functional and visual preferences of luxury consumers with respect to moisturisers, serums and make-up. The research conducted in an established luxury market and emerging beauty market, allowed Silgan Dispensing Systems to understand what consumers expect from the performance and characteristics of every skincare packaging.
Amber Ellis, Senior Director of Beauty Category Marketing will present these findings on a panel at the tradeshow titled Luxury Redefined (May 11, 10:30-11:30). Amber will discuss the evolving global luxury market and how brand owners can meet and surpass expectations from luxury consumers.
"Our global research proves that consumers are looking to skincare and cosmetic brands to provide touches of luxury at every price point. The entirety of a dispensing experience – from the materials to almost undetectable elements of comfort – provides an overall feeling of luxury and satisfaction," said Amber Ellis. "Brand owners are constantly on a quest to enhance the skincare experience for consumers, and they can look to Silgan Dispensing Systems to deliver on the promise of luxury their brands offer."
Additionally, the global packaging company will showcase some of its fragrance innovations at Luxe Pack New York. These include Melodie Touch, the first fragrance delivery system in the market with a small, elegant and refined spray, which was created in order to provide a discreet and directly targeted dose that is perfect for touch ups during the day. Melodie Mystery, which offers a magical aura via a prolonged, sensual and fine spray, while maintaining a focused and targeted application, will also be on display. Melodie Mystery is part of part of Silgan's Emotions of Spray Collection, an expanded line of seven fragrance pumps that encompass unique spray characteristics aimed at consumer experience, and which the visitors to the Silgan Dispensing Systems booth can experiment with at the Spray Station.
Tradeshow attendees will be also be introduced to Silgan Dispensing Systems new 3D Design Lab, an online customisation tool that allows customers to create, design and visualise a custom dispensing solution, thus fostering interactivity and collaboration between Silgan Dispensing Systems and brand owners. The 3D design Lab will be launched at Luxe Pack New York with onsite demonstrations, allowing visitor's first-hand experience of the online tool before it is available to Silgan Dispensing Systems full customer portfolio.
About Silgan Holdings Inc.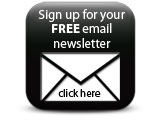 Headquartered in Stamford, Connecticut, Silgan Holdings Inc., is a leading manufacturer of rigid packaging for shelf-stable food and the lead supplier of rigid packaging for other consumer goods products with annual net sales of approximately $3.8 billion in 2015. Silgan operates 98 manufacturing facilities in North and South America, Europe and Asia. Silgan is a leading supplier of metal containers in North America and Europe, and a leading worldwide supplier of metal, and composite for food and beverage products. In addition, Silgan is a leading supplier of plastic containers for shelf-stable food and personal care products in North America.
Featured Companies