Silimed breast implants present 'low risk' to patients
The Dutch National Institute for Public Health and the Environment cites an adverse health effect risk of 1 in a million
A new report into breast implants produced by Brazilian manufacturer Silimed has concluded that there is a low risk to patients of adverse health effects.
The report was carried out by The Dutch National Institute for Public Health and the Environment (RIVM) and commissioned by The Dutch Health Care Inspectorate and other European health care authorities.
The report comes almost a year after the CE certificate for all of Silimed's medical devices were suspended following an inspection of its plant in Brazil.
Fibres detected
Implants were found to be contaminated with fibres, which the new report has since identified as man-made including slagwool and rockwool – commonly used as building insulation materials.
To carry out the study, 39 breast implants made between 2009 and 2015 were examined, alongside 12 implants from three other manufacturers.
The researchers found some "exceptionally large" fibres on the implants with a median length of ~200μm.
During testing, fibres were also identified on one of the other manufacturer's implants which was not named. A separate follow up study on these implants was recommended.
Carcinogenic risk assessment
Considering carcinogenic outcomes, the report analysed risk based on the rockwool fibres – the most potent type of man-made mineral fibres detected – and assumed that the fibres remained in the body for a lifetime even after the implant is removed.
The report noted: "Using a non-threshold approach, this resulted in a cancer risk of 9 in 1,000,000 for exposure to 3*103 fibres (scenario 1).
"When only the large fibres were considered in the risk assessment, the resulting cancer risk was 4.42 in 10,000,000 for 146 fibres (scenario 2).
"The cancer risk that is considered acceptable for lifetime exposure of the general population is usually 1 in a 1,000,000 which would be equivalent to 330 fibres."
The report stressed that although the cancer risk calculated for the fibres is "near the limit of acceptability", the data is based on worst case assumptions on both the hazard and exposure side of testing, using a non-threshold approach and the most potent type of fibre.
The Medicines & Healthcare Products Regulatory Agency (MHRA) in the UK stated it is liaising with the European Independent Clinical Expert Advisory Group about the safety of these products and will carefully evaluate its advice before reaching a finalised position.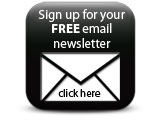 MHRA Director of Devices John Wilkinson said: "There is no suggestion in the RIVM report that women who have Silimed breast implants should seek to have them explanted or that any additional clinical follow-up is required."