Silk Therapeutics secures $6m finance deal for cosmetics range
Brand set to expand into new markets
Silk Therapeutics has secured $6m in Series A2 financing, taking its total amount raised in Series A funding to $10.25m. The funding will be used to develop the company's skin care product range and introduce its products to new markets.
Greg Altman, Chief Executive Officer and Co-founder at Silk Therapeutics, commented: "This round of funding has far exceeded our expectations and we are grateful to our partners for their support of our proven silk technology platform to create products that enhance human health and wellness."
Silk Therapeutics creates a pure, natural liquid silk solution said to support skin health and combat signs of ageing by supporting the skin's ability to product healthy collagen.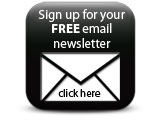 Key investors include The Kraft Group of Foxboro, Lear Corporation and Highland Consumer Partners.