Siltech Corporation to introduce its new products at Supplier's Day in Booth T59
Two new PEG Free emulsifiers
Two new PEG Free emulsifiers. Silube 312 is a neutral O/W Emulsifier which provides very stable emulsions with a unique feel. Silquat J2-xB-PG series emulsifiers provide conditioning to skin and hair as well as good emulsification.
Two Ultra Safe, low HETCAM score, Hair Conditioners. Silplex J2-S-PG is a charge complex conditioning agent and Silquat 4016 is a cationic conditioning agent.
Silmer G-162 series Dimethicone/ Vinyl Dimethicone Cross Polymers and Silmer G-11 series Polysilicone 11 gels.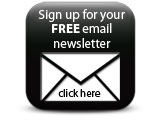 Finally the Silwax P-series of emollients provide moisturisation, lubrication and formulation stability.
Featured Companies