Simone Thomas Wellness launches at Beyond Medispa and Harvey Nichols
The products are now available to purchase in store
Simone's exclusive bespoke Bioenergetic Screening treatment will be offered in the luxurious London-based clinic. A treatment which works to read your body, understanding it's nutritional needs on a deeper level, with the results enabling Simone Thomas to build a tailored plan to achieve full mind and body health for each individual client.
Over the past several years, Simone Thomas has opened three successful UK based clinics and has established an outstanding reputation as a qualified trichologist, leading hair loss consultant, a nutritionist and a bioenergetics practitioner.
Her drive to help others was fuelled by her own health concerns, with hair loss being one that took a toll on her mental and physical health and impacted her self-esteem.
Years of research and practicing in her own clinics has helped her to develop a deeper understanding of the importance of a nutrient dense diet when it comes to promoting a healthy mind and body, with this leading her to formulate a full program that works from within.
Simone Thomas Wellness clinic in Beyond MediSpa in Harvey Nichols offers Advanced Health Screening using Bioenergetics to monitor and optimise the energetic state of your internal organs.
Bioenergetics screening can pick up on your food sensitivities, environmental sensitivities, identify your specific nutritional needs and your hormonal balance, as well as finding toxins in your body and much more.
The initial treatment (£450 valued at £600) is a relaxing 60-minute consultation during which Simone Thomas conducts an Advanced Health Screening using the Bioenergetics machine, to determine your major health concerns, followed by a series of smaller tests to pick up on specific concerns.
A bespoke plan individual to the client is then built, tailored to your needs.
This plan can be a variety of steps which includes removal of metals or toxins from your body, to improve your gut health, your lack of minerals and vitamins, to eliminate certain foods or food groups from your diet or to manage your allergies.
It could also be a tailored plan to treat your scalp and hair loss conditions.
During this initial consultation clients will also receive:
One set of Simone Thomas Wellness Biotin Hair Care Plan or The Gingko Hair Care Plan valued at £130 per product
Physical Homeopathic Drops or Pills if needed – valued at £20 per product
A tailored Lifestyle Changes / Food Plan if required
A letter to your GP to discuss serious health concerns e.g. Thyroid problems if required.
At each review session, lasting 60-minutes, Simone Thomas Wellness will run the initial Advanced Health Screening test again to identify your progress and to decide whether to introduce changes to the plan, based on your results.
This could include changes to your lifestyle, diet, nutrition or the supplements you are taking.
If you are suffering with skin issues, scalp conditions, hair loss or stomach conditions clients should start to notice a difference within six weeks.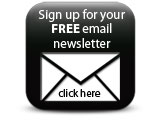 If clients are suffering with severe skin concerns, they may need to treat this over the course of a year.
Featured Companies