Simone Thomas Wellness wins Best Hair Supplements at the Marie Claire Beauty Awards
Simone Thomas Wellness has just been awarded Best Hair Supplements for their Ginkgo Hair Care Plan in Marie Claire's 2020 Hair Awards.
Created to recognise and celebrate the best products and tools in the hair care market and supporting brands that are acting sustainably and ethically, Marie Claire's coveted award promotes leading products in the industry.
Simone Thomas has formulated a three-step hair supplement plan to meet all of our hair care concerns. From brittle, dry locks to thinning and hair loss, these blends work to rebuild the strength of our hair and to feed and nourish it from deep within.
Simone believes that true overall health starts with our diet, so feeding our hair with essential vitamins and minerals is vital to promote healthy hair.
After opening three successful UK based clinics, Simone has established an outstanding reputation as a qualified trichologist, a leading hair loss consultant, a nutritionist and a bio-energetics technician.
Her drive to help others was fed by her own health concerns, with hair loss being one that took a toll on her mental and physical wellbeing and impacted her self-esteem.
Years of research and practising in her own clinics has helped her to develop a deep understanding of the importance of a nutrient rich diet, when it comes to promoting a healthy mind and body, leading her to formulate a full program that works from the inside out.
The Ginkgo Hair Care Plan is a food supplement that has been expertly formulated to improve the condition of your hair using only the finest ingredients with proven health benefits.
Containing Ginkgo Biloba capsules, Super Green capsules and Everyday Wellness capsules which supply carefully selected blends of vitamins, iodine, live cultures and botanicals.
Each plan is a 1-month supply. These products are suitable for vegetarians and vegans.
Follow the Ginkgo Hair Care Plan if you would like:
Your hair to look healthier
Your hair to feel thicker
To promote healthy hair growth.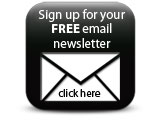 The Ginkgo Hair Care Plan is registered with the Vegan Society and the Super Greens capsules are certified by the Soil Association.
Featured Companies