Simple reveals environmentally-friendly on-the-go product pouches
Now available in a 50ml travel format, the six-sku range includes its micellar water, eye make-up remover and others
Simple has introduced a collection of its products in travel size pouches for customers on-the-go.
The new travel pouches, available in a 50ml format, feature the brand's micellar cleansing water, eye make-up remover, moisturising and refreshing facial washes as well as its hydrating and protecting light moisturisers (£1.99 each).
Simple has designed the pouches to be ideal for taking to the gym and for packing in hand luggage.
The new range now uses 62% less plastic and is designed to tap into Gen Z's eco-conscious mindset, says the brand.
The launch is also part of parent company Unilever's Sustainable Living Plan, which works to help more than one billion people take action to improve their health, halve the environmental impact of its products and enhance the livelihoods of millions, all by 2020.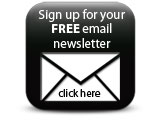 Companies