Simple takes holistic approach to skin care
The brand's new Simple Sense online programme is described as an online skin care 'coach' and looks at beauty from a holistic angle
British skin care brand Simple (Unilever) has launched a new online skin care programme that provides a personalised, easy to follow lifestyle and skin care prescription to help consumers look and feel their best.
The brand has recruited a team of skin care experts, nutritionists, fitness experts and psychologists to launch the Simple Sense programme, which is described as an online skin care 'coach' and looks at beauty from a holistic angle.
When customers fist log on to the Simple Sense website, they are asked a series of questions on their current skin care routine, diet and general lifestyle habits such as exercise and stress levels. From this a personalised skin care consultation is generated which includes tips on which Simple skin care products to use, as well as fitness inspiration, recipes and ways to manage stress and lessen its impact on the skin.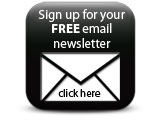 "You only have one skin so look after it," says Simple's skin care expert Caroline Frazer. "A good [lifestyle] routine improves skin tone and texture, as well as helping skin appear younger and helping to create a great base for make-up."
Companies