Sisley bottles scent of tropics
In March, French niche cosmetics brand Sisley will release its latest fragrance, a fresh floral-chypre called Eau Tropicale.
It is the firm's first fragrance launch since Eau d'Ikar (2011). The perfume has head notes of bergamot, ginger flower, hibiscus, frangipani and passion fruit, heart notes of tuberose, Turkish rose and violet leaf and base notes of patchouli, cedar and ambrette seed.
It was created, by co-owner Isabelle d'Ornano and was inspired by a desire to 'get away from it all', according to the firm.
The bottle is a transparent column with a purple ombré effect at the bottom, and features a twisted cap in clear acrylic created by Polish artist Bronislaw Krzysztof, while the bottle shape and cap are the same as the firm's Eaux de Sisley 1, 2 and 3. The outer packaging was created by artist Christina Radzvill, and is white with purple and turquoise inkblot-style designs and the Sisley logo.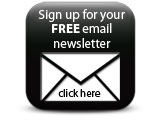 The fragrance will be available as a 50ml eau de toilette costing €67.50 or a 100ml eau de toilette for €112.
Companies