Skin care brand Lust Naked acquired by cannabis innovator Carlsbad Naturals
'Sensual' US-based skin care brand Lust Naked uses hemp seed oil in its formulas
via lustnakedplay.com
US skin care brand Lust Naked has been acquired by cannabis consumer goods company Carlsbad Naturals.
The US brand, which describes its skin care experience as "fun, sensual and even a little naughty", caught the eye of the CBD Naturals group, which comprises 60 CBD products across categories.
Jared Berry, founder and CEO of Carlsbad Naturals, said: "Lust Naked is empowered with a cheeky name and marketing theme, along with solid science and terrific products, making them an ideal acquisition for our growing company.
"You could say this was a naked grab for the best and most exciting skin care out there as a means of enhancing our company and the products we now offer our fans and consumers."
Lust Naked, based in Carlsbad in California, US, uses hemp seed oil in its products alongside 'sensual' flowers, fruits, herbs, vitamins and antioxidants.
"We are thrilled to join our company with Carlsbad Naturals and the genius of Jared Berry," said Chelsea Platt, Lust Naked.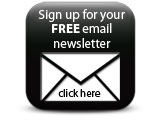 "We know Jared and his team will help us fulfill our mission of helping everybody feel more comfortable in their own skin."
Companies