Skinmimics: providing skin with protection, prevention and regeneration
New in vivo study underlines benefits for mature skin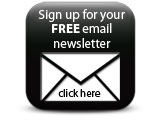 To further support the prominent activity of Skinmimics Evonik has performed a new study.

Skinmimics is a unique, multilamellar delivery system based on high-tech biomimetic ingredients for improved bioavailability. It is a skin identical composition made up of specific long chain ceramides, non-animal derived cholesterol and free fatty acid. This composition is combined with unique signalling molecules (Sphingokines). The various ceramides contained in Skinmimics are based on Evonik's advanced and deep knowledge in this technology.

Earlier in vitro and in vivo studies have already shown that Skinmimics displays a 3-in-1 benefit, especially on mature skin. It provides protection by correction of membrane defects in the stratum corneum by topical application of skin barrier lipids. Prevention, the second benefit, is shown by the induction of skin lipid synthesis and epidermal differentiation for improved barrier function from within. Finally, Skinimimcs stimulates and supports the epidermal renewal by activation of the skin's natural water management system. This leads to skin regeneration.

Now, an additional in vivo study using confocal Raman Spectroscopy fosters the previous findings. It could be shown that Skinmimics significantly replenishes skin's own protection barrier. Furthermore, this active is able to revitalise normal to dry skin by optimising the total epidermal moisturising system.

Taking all study results into account Skinmimics is an attractive ingredient for skin barrier protection formulations, skin regeneration and nourishing products. It fits very well with market concepts developed for mature skin.
Featured Companies