Sleeping Beauty the antioxidant feast for wellbeing
Sleeping Beauty is a skin dream come true. Originally formulated to assist Doctors and Dermatologists in controlling inflammation post and pre anti-ageing treatments by balancing redness and inflamed skin.
This indulgent cream is packed with skin-loving cosmeceutical ingredients including peptides, amino-acids, and super-berries delivering 30 times the level of antioxidants compared to most fruits.
Aroniaberry, Maqui berries, jojoba, avocado, Omega 3,6,9 and plant collagen for a truly radiant awakening of the skin. A focused ingredient blend of cosmeceuticals and high antioxidant fruits can help to improve the skins immune system.
Antioxidants are substances that assist in protecting your skin cells against the effects of free radicals, pollution and delivering the ultimate in skin health and wellbeing.
Skin Health Benefits:
Any level of irritation is eradicated at a cellular level and skin's repairing abilities are upgraded, making it perfect for post-procedure application or as a cloak of pure comfort when skin needs extra nourishment.
Complexion Benefits:
Beautifully nourished, supple and rested skin able to bounce back.
Key ingredients:
Tripeptide-2- A 3 amino-acid peptide , Jojoba, Rosehip and Avocado Oil, Plant Collagen , Omega 3, 6 & 9:, Green, Red and White Tea, Acai Berry, aronia berry, bilberry fruit, goji berries, mangosteen fruit, pomegranate and maqui berries.
How many ways your skin will love Sleeping Beauty:
Every night-Your night creme to calm, nourish, feed skin anti-ageing nutrients and target pollution and sun damage
Inflight mask- hydration and balance
Post Sun- reduce redness keep lines and pigmentation controlled
Mask- a quick 30minute skin hydration
Makeup- prime your skin with a cocktail of superfoods and cosmeceuticals.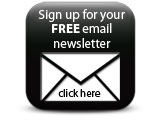 Sleeping Beauty £100.00 available at skindesignlondon.com.
Companies