Sleigh bells and social media: Santa moves into the digital age
In partnership with Yomdel children will be able to virtually send Santa their Christmas list
Father Christmas is preparing for his busiest day of the year with a little help from social media.
Through web chat provider Yomdel, children (with parental supervision) will be able to virtually send their Christmas wish lists directly to Saint Nick.
The partnership aims to highlight Yomdel's ethos of digital communication with a human touch.
Andy Soloman, CEO and founder of Yomdel, said: "Even the most tried and tested business models can benefit from the integration of new technology from time to time and Mr Claus fully understands this.
"As well as the increased interaction, we believe this will help demonstrate the more human side of Nick."
Santa Claus added: "This time of year I'm quite literally snowed under at the North Pole, so this partnership enables me to increase productivity without any additional resource other than my laptop."
This is not the the first time the man of the festive season has landed tech deals.
Last month, Google launched the "Call Santa" app via its Google Assistant device that allows users to be put through to the North Pole to help get into the Christmas spirit.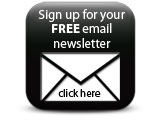 Companies