Slixir launches hand and polish cream with anti-ageing effect
Slixir is a new hand and polish cream (£21.95), which is formulated to care for nails covered in nail polish as well as hands.
It can be used on nails coated with any nail polish and boasts being able to promote better performance from an existing manicure or pedicure routine.
It is said to give an immediate anti-ageing effect with an antioxidant and multivitamin formula.
It also contains a copper active to soothe and restore broken or inflamed cuticles and hands.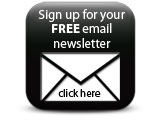 Launch: out now
Companies