Smart mirror launch makes at-home skin analysis a reality
HiMirror is able to create a Skin Index Synthesis report, while syncing with Google Calendar and playing music on Spotify
A subsidiary of Taiwan-based New Kinpo Group has launched a device that gives consumers a new way to measure the effect of their lifestyles on their skin and track the efficacy of products from the comfort of their own homes.
HiMirror has launched what is being hailed as the first smart beauty mirror. The HiMirror device can give personalised skin care analysis and updates on weather conditions, while syncing with Google Calendar and playing music on Spotify.
The 11x16.5in device is humidity-resistant and can be affixed to a bathroom or bedroom wall, closet or hallway. It contains a high resolution camera to capture photos that can be analysed for changes to pigmentation (dark and red spots), eye circles, wrinkles, enlarged pores and other complexion elements.
Producing a Skin Index Synthesis report, HiMirror is able to evaluate skin firmness, brightness, texture, clarity and overall health. With memory function, users can keep a log of skin care goals and enter the results of products they have used, as well as feedback.
Skin care products can be scanned into the system by barcode and product expiration alert reminders can be set.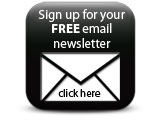 Simon Shen, CEO of Taipei-based New Kinpo Group, said: "HiMirror is a technology-driven tool that will become indispensable for consumers – an essential part of their daily beauty routine helping them evaluate their skin and what works for their individual skin care needs."
Companies