Smash hit brand Drunk Elephant is coming to the UK
The US skin care brand offers products including moisturisers, serums, face masks, cleansers and lip balms
US hit skin care brand Drunk Elephant is about to land in the UK.
To kick of the British expansion, the brand has partnered with Space NK to create a pop-up.
The House of Drunk is set to open from 2 - 3 October in London's beauty district, Covent Garden.
The space has been designed as an immersive multi-sensory experiences.
Customers will be able to purchase products from the brand's range of skin care products, including its moisturisers, cleaners, face masks, serums and lip balms (from US$18).
For beauty fans outside of London, Space NK will host a virtual version of the pop-up, in conjunction with the physical store, designed to bring to the experiential marketing experience to life.
This year has seen a number of cult North American brands launch in the UK, particularly colour cosmetics.
Earlier this month Canadian brand Cover FX launched in UK-based supermarket chain Waitrose, while hit US cult brand Glossier transcended across the pond at the end of last year and moved into France earlier this year.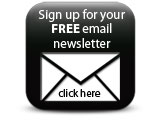 Companies