Smoothing the natural passing of time
More and more people are concerned about the environment and take personal actions towards a sustainable future. One of the most rising movements is veganism, which promotes the use of animal-free alternatives for ethical and environmental reasons.
It has become a lifestyle for many consumers and is reflected in many of their daily life aspects, including their skincare routine.
Cosmetic formulations are starting to include more vegan and environmentally friendly alternatives to renown skin care ingredients. An example of them are retinoids - very effective anti-aging agents but with undesired side effects.
Traditionally used as a skin smoothing and anti-wrinkles remedy, stevia can be considered a gentler and more natural alternative to retinoids.
Native to South America, stevia plant can also be found in other places such as the Bordeaux region, known for its incredible natural richness. The latest addition to Lipotec Active Ingredients' technologies also originated in this region - PHENOBIO subcritical water is a subcritical water extraction methodology that helps obtain eco-conscious enriched botanical extracts as it allows to recover a broad spectrum of the plant's phytoactives without using harmful chemical solvents that may damage the environment.
Applying the PHENOBIO subcritical water technology to organic stevia leaves from the region, STEVISSE advanced botanical ingredient has been created as a vegan-friendly ingredient with a retinoid-like mechanism that minimizes the appearance of wrinkles.
In vitro, STEVISSE advanced botanical ingredient promoted an improved skin response against oxidative stress and prevented the degradation of key ECM proteins, while reducing skin inflammation.
A clinical test was performed on female volunteers with crow's feet wrinkles that applied a cream with 2% ingredient twice a day. After 28 days of treatment the wrinkle area and length were reduced up to 87.3% and 85.2% respectively, visibly attenuating the crow's feet wrinkles and providing a younger-looking appearance.
Last incorporation to our Active Organics inspired by nature range, STEVISSE advanced botanical ingredient offers a similar rejuvenating result to retinoids but without the negative side effects.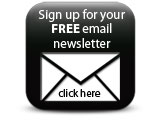 It can be incorporated into facial formulations willing to slow down the aging process, minimizing the appearance of wrinkles as well as organic and vegan formulations looking for a wrinkle reduction effect while caring for the planet.
Featured Companies