Snoxin become latest addition to Indeed Laboratories' stable
Peptide-based serum claims to reduce wrinkles and saggy skin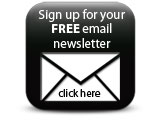 From the creators of Nanoblur, launched in the UK in October, comes Snoxin, a new serum containing a multi-peptide formula which the company says has been proven to reduce dynamic wrinkles by 52% in 28 days.

Canada's Indeed Laboratories, which manufactures Snoxin, says it also claims Snoxin reduces saggy skin by 28% after 56 days of use and wrinkle depth by 22% after 51 days of use.

Snoxin contains multiple peptides to address the signs of ageing simultaneously by means of three main methods. The product is firstly said to reduce muscular contractions which can lead to the appearance of lines and wrinkles; secondly it is said to increase collagen production by stimulating the skin's natural processes; and thirdly it forms a more uniform collagen support matrix by stimulating the skin's repair processes.

The product will hit shelves in Boots in February and will retail at £29.99.

Companies