Social Media Assistant – Essex – £20-30,000 DOE
Responsible for developing social content across platforms such as Facebook, Instagram, YouTube and Twitter
Are you beauty obsessed and social media savvy?
Do you have an excellent understanding of the beauty market?
Being a social media wizz for this young and sparkly beauty brand you're ready to create some serious excitement across various social media platforms.
You will be working with the Social Team supporting key product launches, as well as monitoring and responding to consumer engagement on all social platforms and driving the support of user-generated content from the brands Community.
You will be responsible for developing social content across platforms such as Facebook Live videos, IGTV, Instagram Stories, YouTube videos and Twitter, raising brand awareness and growing social media to drive online conversion.
Being organised, efficient and full of ideas you will work collaboratively with the internal teams and ensure all activity is aligned with the social calendar.
With a social media background and a passion for beauty, you will use your excellent time and project management skills to organise and plan the delivery of social media posts, working with functional colleagues and brand partners and keep at the forefront of the fast paced and ever-changing world of digital/social media.
With proven experience in working across social media accounts, you will use your knowledge to take this already successful social brand to the next level.
(Ref AE1218).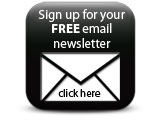 Email your CV to ae@arthuredward.co.uk or contact:
Heidi Bannister 01183 778 393 / 07747 792 272 / heidib@arthuredward.co.uk
Ana Filipa Calado 07792 958 152 / filic@arthuredward.co.uk
Melissa Shifrin 07803 504 100 / mels@arthuredward.co.uk
Holly Stanley 07384 256 771 / hollys@arthuredward.co.uk
Ben Ford 07710 392 825 / benf@arthuredward.co.uk
Christina Krajewski 07342 883 457 / christinak@arthuredward.co.uk
Joseph Bannister 07546 435 243 / joeb@arthuredward.co.uk