Social Media Manager – Essex – £30-40,000
Create brand content and social strategy
Are you beauty obsessed and social media savvy?
Do you have a proven track record of building and maintaining a loyal following?
Being a social media butterfly for this young and sparkly beauty brand you're ready to create some serious flutter across various social media platforms.
Using your creativity, you will manage effective branded communication and develop the house style across all social media channels and help create and publish innovative content that is on trend to raise brand awareness.
You will be responsible for developing and creating brand content and social strategy across all touch points and platforms, raising brand awareness and growing social media to drive online conversion.
With proven experience in growing social media accounts, you will use your knowledge to take this already successful social brand to the next level.
With a brand or beauty background, you will use your excellent time and project management skills to keep at the forefront of the fast paced and ever-changing world of digital/social media.
Being organised, efficient and full of ideas this is the perfect role to work collaboratively with the internal teams and manage everything social media!
Arthur Edward is an exclusive and very personal recruitment service and work exclusively in the personal care, cosmetics and fragrance industry.
(Ref AE1199).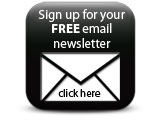 Email your CV to ae@arthuredward.co.uk or contact:
Heidi Bannister 01183 778 393 / 07747 792 272 / heidib@arthuredward.co.uk
Ana Filipa Calado 07792 958 152 / filic@arthuredward.co.uk
Melissa Shifrin 07803 504 100 / mels@arthuredward.co.uk
Holly Stanley 07384 256 771 / hollys@arthuredward.co.uk
Ben Ford 07710 392 825 / benf@arthuredward.co.uk
Christina Krajewski 07342 883 457 / christinak@arthuredward.co.uk
Joseph Bannister 07546 435 243 / joeb@arthuredward.co.uk