Society of Cosmetic Chemists announces 72nd Annual Meeting details
The Society of Cosmetic Chemists (SCC) announced yesterday that registration is open for the 72nd Annual Scientific Meeting & Technology Showcase, where the world connects for the best in cosmetic science education.
The event is scheduled for December 11-12, 2018 at the Sheraton New York Times Square. 
SCC staff and the Committee on Scientific Affairs have secured heavy-hitters in the cosmetics and personal care community, like Dr. Jason Harcup, Global VP for Personal Care Research at Unilever, to speak at this year's event.
"The 72nd Annual Scientific Meeting & Technology Showcase will cover the hottest industry topics with exciting speakers, innovative presentations, new session formats, and several other surprises planned for attendees that will make this the must-attend industry education event," said SCC Executive Director, Erica L. O'Grady CAE.
SCC's hallmark event features a return to the preferred midweek meeting format, a spectacular new meeting venue, exciting new ideas to increase attendee engagement, and expanded networking opportunities.
At this year's meeting the Advanced Track education sessions will once again provide industry veterans with cutting-edge science, technology, and product innovations; while the Basic/NextGen Track education will offer students and early careerists fundamental cosmetic science education and tips on how to succeed in the industry. 
Topics range from Advancements in Dermatology, to Health and Wellness, to Omnichannel Selling and much more!
Secure your seat today by registering now for the 72nd Annual Scientific Meeting & Technology Showcase. Early Bird rates end May 31, 2018.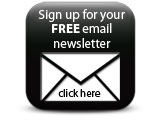 To learn more about the Annual Meeting, visit www.scconline.org/annualmeeting2018
Companies