Solvay acquires ERCA assets
The chemical group is to acquire the specialty chemical assets of Brazil based ERCA Química
Chemical group Solvay is to acquire the specialty chemical assets of Brazil based ERCA Química. The move is expected to allow Solvay to more than double its production capacity in surfactants in Brazil and to serve customers in the agrochemicals, home and personal care, and coatings markets. The transaction includes ERCA's local specialty chemical assets, as well as its portfolio of agrochemicals, and home and personal care products.
The investment is also expected to give Solvay's Novecare business unit greater access to one of the world's largest personal care and agrochemicals markets. Located in São Paulo, Brazil, the new industrial assets from ERCA will enable Solvay to expand further to meet growing demand. In addition, Solvay will enter into a partnership with ERCA to manufacture the company's products for the construction and textile market segments.
"The acquisition of these specialty chemical assets represents an important step for Novecare to grow in Brazil's dynamic market, expand our technology and product portfolio, increase production capacity and provide global innovations to meet the immediate demand of our customers. With a competitive industrial footprint, we are able to help our customers capture business opportunities and develop new products and solutions to meet their growth ambitions," said Emmanuel Butstraen, President of Solvay Novecare.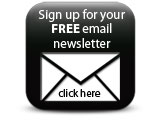 The completion of the transaction remains subject to regulatory approval.
Companies