Solvay acquires Sunshield Chemicals
Seeks to grow Novecare surfactants business in Asia
Solvay has announced the closing of the acquisition of a controlling interest in Indian surfactants producer Sunshield Chemicals Limited, which Solvay says will enable the acceleration of its Novecare business in India across a number of industries including home and personal care.
"We are now better geared to increase our market position in the Indian market that is currently enjoying double digit annual growth," said Emmanuel Butstraen, president of Novecare. "This additional bolt-on acquisition further consolidates our leading positions in specialty surfactants in Asia and we are well equipped to support our customers' development in this part of the world."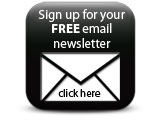 Sunshield Chemicals Limited produces and exports surfactants, cross-linkers and antioxidants from its production site near Mumbai and generated net sales of INR943m (€13.5m) in the financial year ended 31 March 2012.
Companies