Solvay to buy Rhodia for €3.4bn
Aims to expand business in emerging markets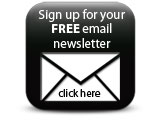 Belgian chemicals and plastics firm Solvay plans to buy Rhodia of France in a €3.4bn deal that will expand its presence in fast-growing emerging markets.

Solvay is offering €31.60 per share in cash as part of a friendly deal, which is a premium of 50% over the closing price of Rhodia shares on 1 April, and has been recommended unanimously by Rhodia's board.

The acquisition will be earnings accretive from 2011, with annual cost synergies of €250m within three years, which will be achieved by reducing external costs and without 'major downsizing'.

The new company will have combined annual revenue of €12bn and will derive 40% of its sales from emerging markets.

'We have a shared vision in that we want to create a new group to achieve our goal of sustainable growth and development in chemistry,' said Christian Jourquin, chief executive of Solvay.

The aim of the deal is to create a new group that will 'capitalise on its large geographic footprint, the quality and balance of its portfolio, its industrial excellence and the solidity of its financial base to fully capture new growth opportunities, especially in high-growth markets'.

Solvay is a leader in high performance speciality polymers, in soda ash and hydrogen peroxide, while Rhodia is strong in speciality chemicals for cosmetics, personal care, water treatment and plastics, among others.

Jean-Pierre Clamadieu, chairman and chief executive of Rhodia, will become deputy ceo, once the offer is closed. He will also succeed Solvay's current ceo, Christian Jourquin, when he retires.

In addition, Gilles Auffret, coo of Rhodia, will be appointed ceo of Rhodia and a member of Solvay's executive committee.

Solvay expects that the offer will be closed by late August 2011.


Companies