Space NK to open new global flagship store in London
UK retailer will unveil Innovation by Space NK concept store in November
Regent Street store will be called Innovation by Space NK


Store will also be home to on-site beauty school and in-store treatments


Letting forms part of The Crown Estate's £1bn investment programme
The Innovation by Space NK store will be located at 285-287 Regent Street
UK premium beauty retailer Space.NK.apothocary will open the doors to its new global flagship store on London's Regent Street in November.
The beauty store will be located at 285-287 Regent Street and will feature differences to the usual Space NK format.
The flagship will be called 'Innovation by Space NK' and will act as a testing store for new products and ranges.
Aside from being a fully functional retail site, the store will also be home to an on-site beauty school for Space NK employees, while beauty treatments will be on offer for consumers.
Regent Street has been an epicentre of new store openings over the past year, working with The Crown Estate, an independent commercial business that was established by an act of parliament and whose portfolio includes the whole of Regent Street and much of St. James'.
Space NK's letting forms part of The Crown Estate's £1bn investment programme on the street.
Heather Alexander, Managing Director, for Space NK said: "Space NK's Regent Street store will be a flagship for beauty innovation.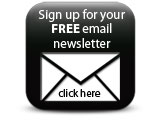 "A destination for customers craving 'first look' previews of our most innovative launches. This location will also have unique visual campaigns that differentiate it from the rest of the Space NK estate and will showcase our most exciting discoveries from around the world."
Companies