Spain's Delfy make-up brand is now shipping to the UK
The colour brand is bringing its full range of products for eyes, lips, face, body and nails to UK consumers online
Spanish colour cosmetics brand Delfy has launched in the UK.
The premium brand specialises in high quality formulations that are free from parabens and enriched with natural ingredients.
Products include the new: 3D Volume Lip Gloss (£16) in seven shades; Water Proof Foundation (£25), in seven shades; Colour Therapy Nail Polish (£12.50) in 17 shades; CC Cream SPF 20 (£23) in four shades; and Golden Shimmer for Face (£25) in two shades.
The nail polishes contain natural active ingredient citral with strengthening and hardening properties.
With a gel texture, they are said to give an "extreme" lacquered shine and colour that lasts for up to seven days.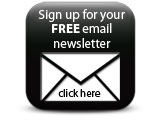 The products are available at www.delfycosmetics.com.
Companies