Spain's Germaine de Capuccini taps model Eugenia Silva as ambassador
The luxury brand said the fashion editor and businesswoman 'perfectly' represents the brand's values
Image: via Instagram @eusilva
Luxury beauty brand Germaine de Capuccini has hired Spanish model Eugenia Silva as its latest global ambassador.
The 44-year-old fashion editor has been tapped as the muse for a number of fashion houses, including Dolce&Gabbana and Oscar de la Renta.
She has also made more than 100 appearances on the cover of magazines such as Harper's Bazaar, Elle, Glamour and Vogue.
In a statement, Germaine de Capuccini said Silva represents the brand's values of innovation, professionalism and social commitment to women, and described her as "sensitive, authentic and elegant".
The brand was founded by Carmen Vidal in 1964, and is now available in spas and retailers worldwide.
It has previously worked with Tracy Somerset, Duchess of Beaufort and Kathleen Garvey as ambassadors.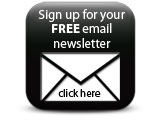 Companies