Sparkle and long lasting claims to dominate lipstick trends post Covid-19
Cosmetic packaging provider Lumson outlines its expectations for the lip make-up category
Beauty packaging supplier Lumson has responded to predictions that the mandatory use of masks will put a dampener on the lipstick industry.
The Italian company believes a 'revenge shopping' mentality will kick in once masks are no longer required, contributing to a spike in lipstick sales.
Romualdo Priore, Marketing Director at Lumson, suggested "lipstick will come out of this a winner and might even become the symbol of 'rebirth' after these difficult months".
He additionally cited the trends direction in which Lumson expects the lipstick category to travel post Covid-19.
"There will be a return to sparkly and long lasting formulations," said Priore.
"Gloss and lip care products will be a category in overwhelmingly high demand, especially from the newer generations.
"Of course, traditional lipsticks won't be left out, including those in miniature formats that are easy for women to bring with them throughout their day, as well as lip glosses with different types of applicators according to the formulation type."
He noted that extra attention would be afforded to safety and sustainability, highlighting a pipeline innovation from Lumson: Lipstick PLA 2.0 (pictured).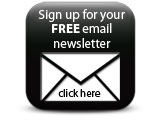 The pack is made of a bio-based material that is claimed to be extremely high-performing and which has been developed specifically for Lumson.
Featured Companies